Howard DGA-3 "Pete" - Background
Built in 1929, the Howard DGA-3 was nicknamed "Pete" and flew on a 326cu 90hp Wright Gipsy in-line four. This setup allowed Pete to do about 160mph. That wasn't all that fast even for its day, particularly when considering the competition Howard faced when he raced for the 1930 Thompson Trophy. He found himself up against two Travel Air Mystery Ships, the Laird Super Solution, and the ill-fated Page Racer—all of which had top ends well over 200mph. But Howard was tenacious and hung in while a number of other entrants dropped out due to mechanical failures including the fatal crash of Captain Page. When it was over Howard captured 3rd place and a purse of $2000.
While the development of Pete allowed Howard to cut his teeth as a race plane builder, this aircraft significantly advanced his career in other ways. Pete's winnings funded the development of more powerful racers—namely Mike and Ike, and eventually Pete was sold and the proceeds went toward the development of the Mr. Mulligan. Miraculously, Ike, Mike, and Pete are all still around. Pete has flown in recent years and now lives at the Crawford Museum in Cleveland.
The inspiration for the Pete build was a friendly online contest to design a scale model. The Parkzone "brick" receiver/ESC/servo with brushed motor was being used for many projects at that time. I happened to have a brick laying around, so my entry was designed around it. The result was a very light stick-framed model covered with tissue. It flew reasonably well on the brushed motor, but at 70g is was 50% heavier than the ultramicro model that the brick and motor were intended to power.
Today there are bricks available that can power a brushless 180 motor. I have an E-flite UMX Beast earmarked as a motor donor for Pete, but it has been too much to fly the Beast--for now. In the meantime, the free Pete plan includes parts for a motor mount for the BL 180.
1930 Golden Age Racer
20" wingspan
2-3oz ready to fly
BL180 2S power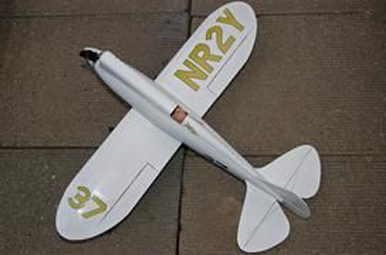 Videos (coming soon)
RC Groups build thread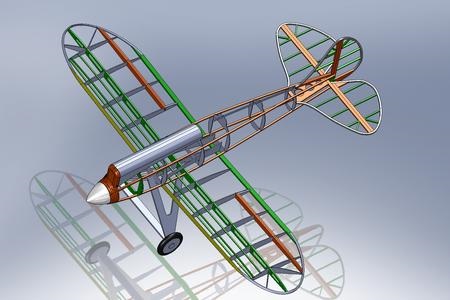 20" Pete on the drawing board in SolidWorks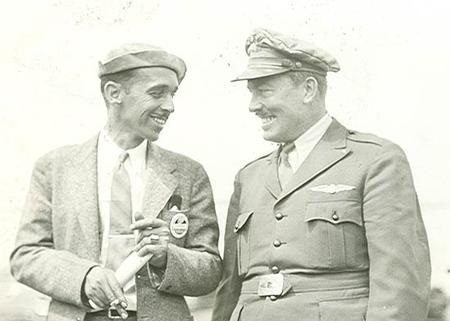 Two air racing legends: Benny Howard on the left, and Col. Roscoe Turner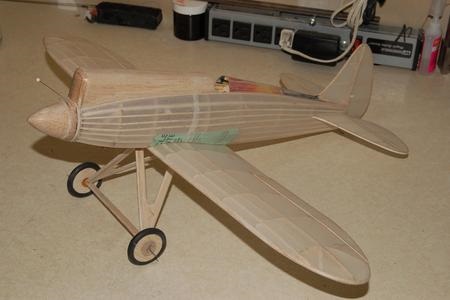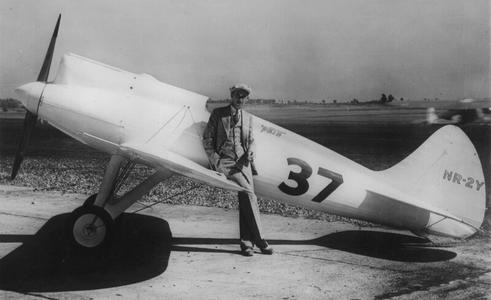 Benny Howard posing with Pete around 1931.