Brewster F2A Buffalo - Background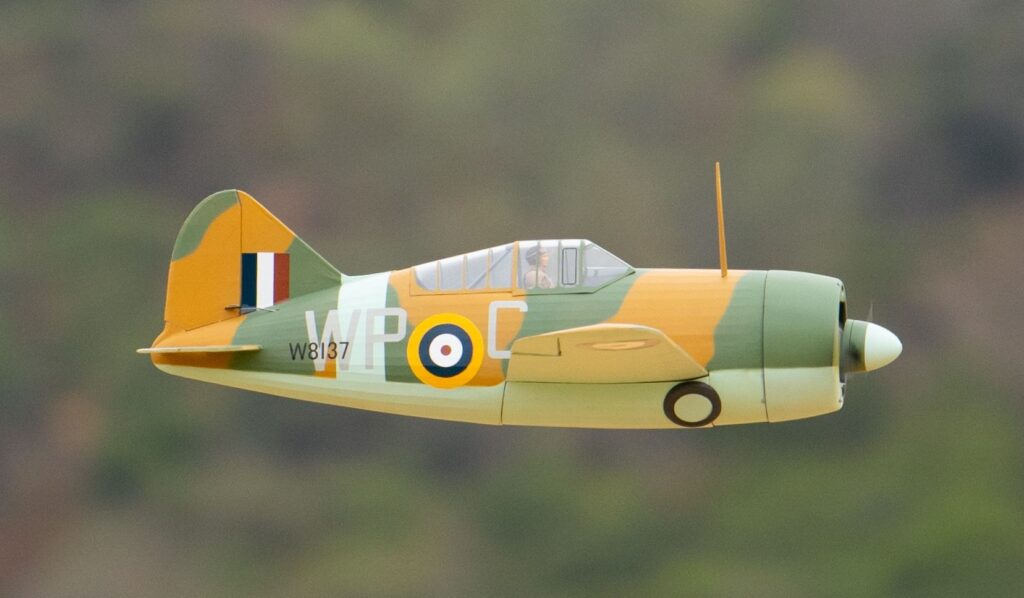 Almost incomprehensively, the Brewster Buffalo has the ingnomious distinction of being both one of the worst and the best fighters of WW2.
Introduced to the US Navy in 1939, Buffaloes were considered "pretty sweet little ships" by no less than Pappy Boyington. But sadly, in early battles against the Mitsubishi Zero, the Buffalo was badly mauled and then promptly retired. British and Dutch experiences weren't much better. Obsolete equipment or inexperienced pilots? You be the judge.
In contrast, the same aircraft racked up a shocking 33/1 kill ratio when flown by pilots in Finland. These pilots were well-seasoned when they received their Buffaloes. They were also masters of deflection shooting. 36 of these pilots became aces in the Buffalo, and one single airframe achieved 42.5 victories by itself!
My buddy Derek Micko and I decided during the CoVid shutdown that it was time to follow our first Fighter Face-Off with a new pair of projects. Derek proposed that smaller parkflyer models might be appreciated by builders stuck at home. With that in mind, we returned to our 30" roots.
For this FFO, it was my turn for first pick of the subject. I had a Brewster Buffalo roughed out in CAD, so that was a logical choice. Plus, its layout is so similar to the Wildcat that it was certain that it would be a great flyer, too.
The Buffalo prototype came out weighing a couple of ounces more than the Wildcat. The fuselage is a bit bigger, plus I used more 3D printed parts including a spinner, motor, and dummy wheels. But that wasn't a problem. If anything, I'd say that the Buffalo flies even better than the Wildcat.
Prototype Specifications
Wingspan 30"
Weight 10-12oz
Power 1700kV "Blue Wonder" Brushless
Propellor 7 x 6 APC
Battery 2S 750mAh or 3S 500mAh